In Taiwan, Prof. Jia-Ying Sung has established the nerve excitability laboratory in TMU faculty for near 10 years and the mechanisms of diseases affecting peripheral nerves, such as diabetic polyneuropathy, acute and chronic inflammatory demyelinating polyneuropathy, cervical radiculopathy, and nitrous oxide abuse, has been studied. Those study results have been published in international peer-reviewed journals. The groundbreaking nerve excitability test was first proposed in 2000 and the innovative device can provide much more information from the peripheral nerve system than traditional nerve conduction test. Not only it can help neurologists diagnose peripheral nerve diseases, but it also allows neuroscientists to elucidate further the mechanisms underlying the diseases.
Taipei Medical University (TMU), Wan Fang Hospital Department of Neurology, and Taipei Neurological Institute successfully hosted the International Nerve Excitability Symposium 2019 on 5th May 2019. The symposium was hosted by Prof. Jia-Ying Sung in Taipei Medical University. Prominent scholars from Australia, Japan, and Taiwan attended the event.
In this symposium, our distinguished guest Prof. David Burke, from the University of Sydney, is the pioneers of the nerve excitability test for clinical use. Also from the University of Sydney are Prof. Cindy Shin-Yi Lin and Dr. James "Tim" Howells, each has made a significant contribution to the field. Prof. Satoshi Kuwabara and Dr. Sonoko Misawa have successfully conducted several randomized controlled trials on peripheral nerve diseases. Dr. Hsing-Jung Lai from National Taiwan University also shared his study on the nerve excitability test of spinal muscular atrophy (SMA) patients. Dr. Jowy Tani from Wanfang Hospital share his special experience on study of toxic neuropathy, induced by nitrous oxide.
The symposium has facilitated meaningful exchanges for the scholars in nerve excitability test, and the high-quality studies presented in the symposium further enhanced the understanding of the peripheral nerve disease. Together with our international study partners, Taipei Medical University is committed to contributing more to the field of nerve excitability study in neurophysiological research.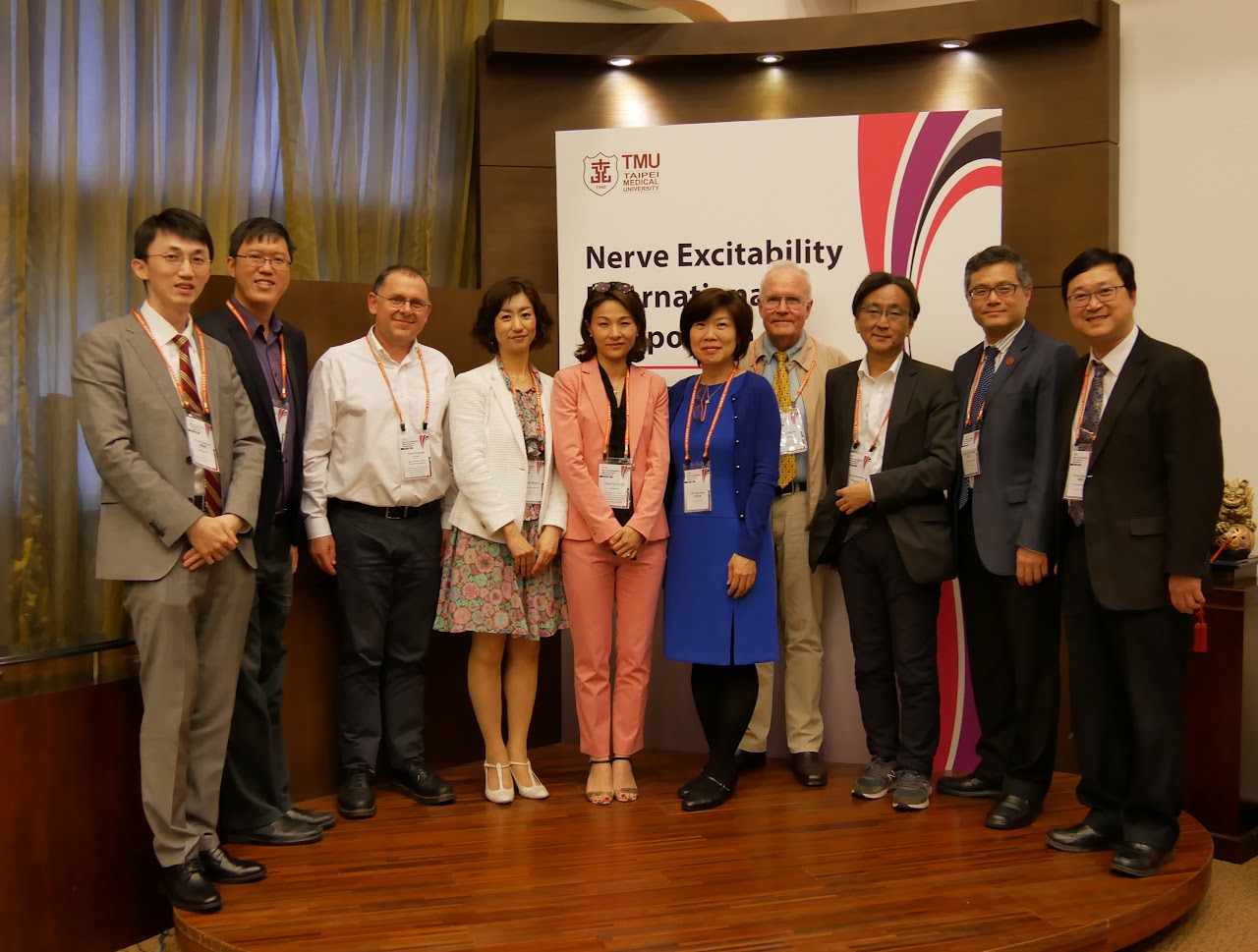 https://medicine-en.tmu.edu.tw/wp-content/uploads/2022/03/EmbeddedImage-3-1.jpg
969
1280
imchieh
https://medicine-en.tmu.edu.tw/wp-content/uploads/2021/09/TMU_CoM_Logo.png
imchieh
2019-07-15 09:43:30
2022-03-30 09:52:38
[ISSUE CoM] The Nerve Excitability Laboratory in TMU, Hosted International Nerve Excitability Symposium