Dr. Emily Pei-Ying Lin graduated from Taipei Medical University School of Medicine in 2003. She then completed the specialist training in the fields of general internal medicine, pulmonary medicine, and critical care medicine at National Taiwan University Hospital Department of Internal Medicine and obtained specialist certification. Aspiring to continue enhancing her academic expertise, Dr. Lin engaged in doctoral studies at the High-Throughput Microarray and Aptamer Laboratory and Lung Cancer Translation Laboratory under Academia Sinica Institute of Biomedical Sciences, with a research focus on lung cancer-related translational medicine. In 2015, Dr. Lin completed the Taiwan International Graduate Program in Molecular Medicine, organized by Academia Sinica, and obtained a PhD degree. She then worked at the Department of Medical Research, Department of Internal Medicine, and Department of Oncology at National Taiwan University Hospital. In 2018, Dr. Lin was sent to Vanderbilt University Medical Center, a center of precision medicine in the United States, to pursue further studies and receive guidance from data science gurus till 2020. During her studies there, she also took part in clinical teaching and research with respect to lung cancer immunotherapy and targeted therapy. She not only helped build a solid model for close bilateral cooperation in related research but also obtained funding from Vanderbilt University after her research proposal passed an official review.
In late 2020, Dr. Lin returned to her old school, Taipei Medical University, as a faculty member with references from a number of senior faculty members. She currently serves as an assistant professor at the Department of Internal Medicine under College of Medicine, an attending physician at Taipei Medical University Hospital Department of Pulmonary Medicine, a physician-scientist, as well as the deputy director at the Department of Medical Research. She has also accepted an adjunct assistant professor position at Vanderbilt University School of Medicine, continuing to carry on international cooperation in related research fields. Dr. Lin has recently published in Cancer Research 2021 (IF: 12.701) her findings regarding a new mechanism which activates and regulates the epidermal growth factor receptor (EGFR). These findings have brought great significance to research on anti-lung cancer mechanisms and related medication. Moreover, some of the results of her research conducted in the United States have been recently published in JAMA Oncology 2021 (IF: 31.777). Her current study of methods may effectively correct survival analysis results regarding existing cancer immunotherapy clinical trials, thus offering clinicians a more objective interpretation of trial results. This study is expected to significantly influence how clinicians choose medicines for cancer immunotherapy. [Caption: Dr. Emily Pei-Ying Lin, Assistant Professor at the Department of Internal Medicine, College of Medicine]
Dr. Lin's areas of research interest and specialization include the following: thoracic oncology, precision medicine & precision oncology, translational cancer research, cancer biology & cancer molecular biology, and cancer therapeutics development. She looks forward to building research collaborations with her coworkers at Taipei Medical University.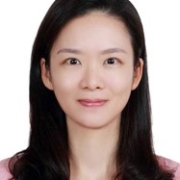 Emily Pei-Ying Lin
Assistant Professor, Division of Thoracic Medicine
Member, TMU Research Center of Thoracic Medicine
Visiting Staff, Taipei Medical University Hospital
Research Interests: statistical and bioinformatic methodology, next-generation sequencing data, adaptive clinical trials, longitudinal binary data; cancer biology, epidemiology, genetics, and bioinformatics; proteomics; survival analysis.
Email: emilypylin@tmu.edu.tw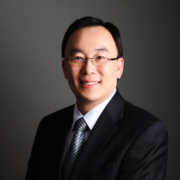 Yu Shyr, PhD, FASA, FAAAS
Chair, Department of Biostatistics
Harold L. Moses Chair in Cancer Research
Director, Vanderbilt Center for Quantitative Sciences (CQS)
Director, Vanderbilt Technologies for Advanced Genomics Analysis and Research Design (VANGARD)
Professor of Biostatistics, Biomedical Informatics, and Health Policy
Research Interests: statistical and bioinformatic methodology, next-generation sequencing data, adaptive clinical trials, longitudinal binary data; cancer biology, epidemiology, genetics, and bioinformatics; proteomics; survival analysis.
Email: yu.shyr@vumc.org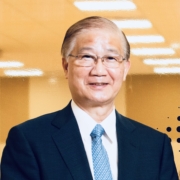 Pan-Chyr Yang, MD, PhD
Chair Professor, National Taiwan University
Academician, Academia Sinica
Research Interests:
◆ Thoracic medicine and thoracic oncology
◆ Functional genomics and translation research of lung cancer
◆  Biomarker and personalized therapy of lung cancer
◆Cell and molecular biology
Email: pcyang@ntu.edu.tw
https://medicine-en.tmu.edu.tw/wp-content/uploads/2022/03/Cancer_Letter_20210910-1_頁面_01.png
3300
2550
imchieh
https://medicine-en.tmu.edu.tw/wp-content/uploads/2021/09/TMU_CoM_Logo.png
imchieh
2021-12-17 17:05:35
2022-03-29 17:07:06
[ISSUE CoM]Study of methods for effectively correcting survival analysis results regarding existing cancer immunotherapy clinical trials